"THE SAMARITANS" Released by, VIVA Pictures Thriller / Paranormal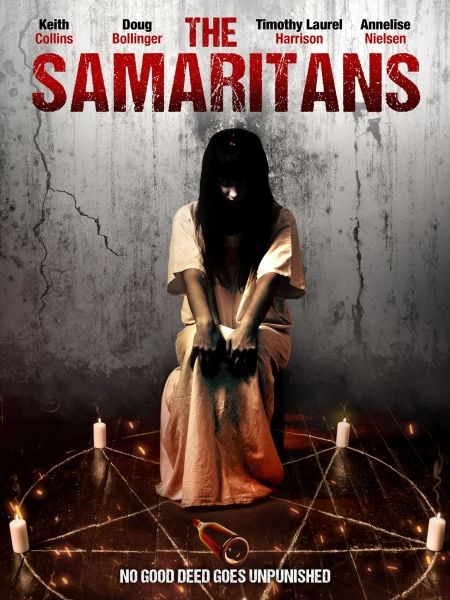 Four co-workers get together to finish a project at their manager's home. They haven't actually met face to face and they discover they have more in common than the new App they are perfecting. As they piece together their histories, they realize that each of them has a deadly secret that could reveal a way out or seal their fates. Their pasts have provoked a vengeful force to show them the errors in their ways. The home they have been summoned to becomes their court and their prison. Can they prove that history doesn't repeat itself? Can they redeem themselves before time runs out? Will they figure out their fateful bond before revenge has its way with them?


"THE EVANGELIST" Thriller Released by SONY PICTURES HOME ENTERTAINMENT in the U.S.
eOne Entertainment in North America and worldwide by ITN Distribution



At seven years old, Bill Horton watched in horror as a serial killer murdered his mother. Known as The Evangelist, he places a bible next to her body and quotes scripture as he leaves Bill alone and destroyed. Thirty years later, Bill has grown up and appears to be a model citizen, spending his days cleaning his house and baking. He has, however, picked up the mantle of The Evangelist, killing those who he finds wicked and evil and leaving a bible by their bodies. Bill only opens up to Dr. Laura Cooper, a psychiatrist, who discovers Bill's dark secret. She contacts young Detective Edward Legros who is working on the case with his cynical, veteran partner, Detective John Vance. But what Vance knows about the original Evangelist will lead to a bloody showdown


"THE DEPLORABLES" Pre-production Comedy, TV Series Diamond Jesus Productions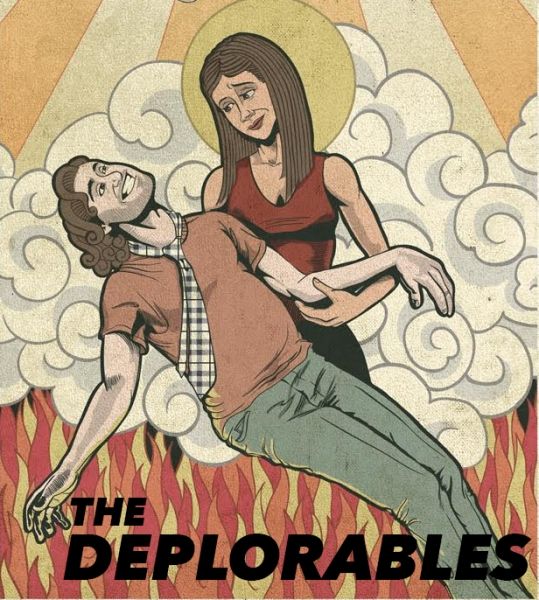 A mailroom slacker's accidentally death leads him to Purgatory where he is assigned to work...in the mailroom. There he teams up with his beautiful boss, a demoted St. Peter and a foul mouthed secretary to stop evil real estate agent from taking over Purgatory and sending all the inhabitants to Hell. Will they be able to convince Jesus of the devilish plan before it's too late? Can this dysfunctional team make Purgatory great again? 


"ROCK, PAPER, SCISSORS" Post-production Thriller Baffled Entertainment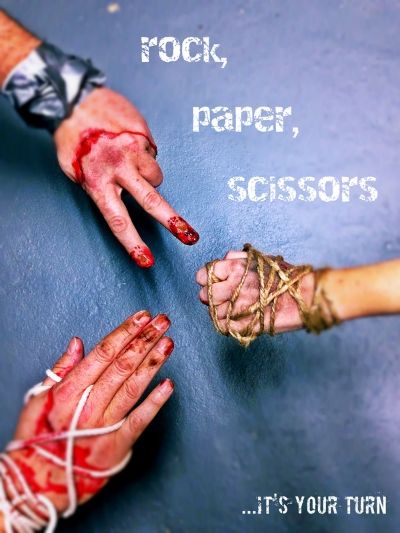 Sam and Missy Wagner were once in love but now go through the motions of a mediocre marriage in a peaceful suburb. Their simple lives are thrown into a vicious tailspin after they are victims of a horrific event. They must navigate through treacherous, unknown territory in order to get back what they once had. Will the journey break them or revitalize their bond. How far will they go?


"THE JERSEY DEVIL" Comedy Released world wide by Shami Media Group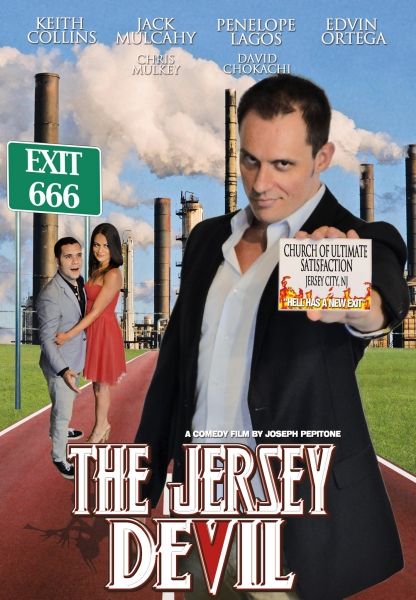 When his term limit comes up, Lucifer, the original Devil, must turn the reigns of Hell over to James Burnett. But Burnett has new plans for Hell that includes changing its' image and relocation. He enlists his Advocate, Richard Cooper and his beautiful sidekick Tori to find a new home for the damned. After an extensive search, they settle on New Jersey. As construction begins, James implements his plan to gather as many souls as possible so he can challenge the Kingdom. Meanwhile, Lucifer, with his wife Eve and Advocate Judas have arrived in Jersey to put an end to James' plans. After several failed attempts to stop him, Lucifer turns to a higher power for help. 


"THE MEAT PUPPET" Horror / Thriller Released world wide by TomCat Films and Presented by "Girls and Corpses"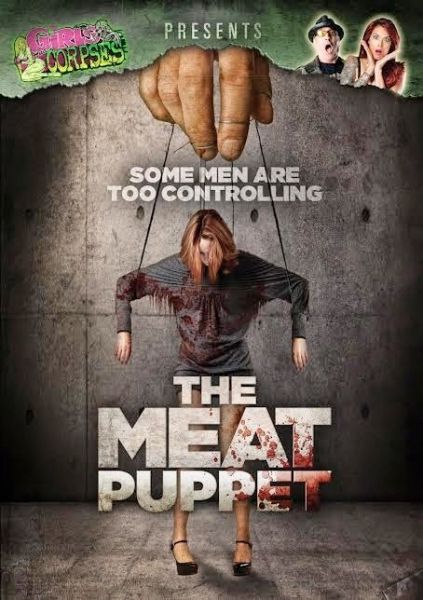 Andrew "Drew" Shelton has it all - looks, money, women and an insatiable taste for human flesh. His vanity is only surpassed by his obsession with finding the perfect tasting meal and it has fueled his appetite for killing, preparing and cooking beautiful women. He throws lavish dinner parties and serves his guests his latest victim and one unlucky guest becomes the main course of his next get together. When a no-nonsense detective starts putting the pieces together, it leads to a game of cat and mouse that only increases the stakes. But is Drew the soul-less, cold-blooded killer that he appears to be? Or is he just the Meat Puppet for a more sadistic mind? 


"THE COFFEE SHOP" Comedy Released world wide by Shami Media Group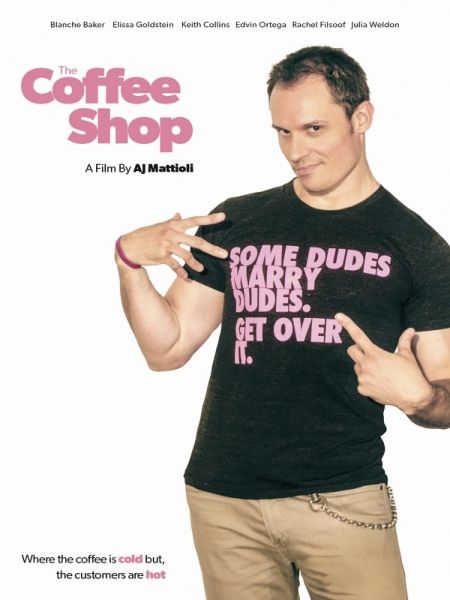 The Cup coffee house, a gay hot spot, its workers, its regulars, and the drama it has to deal with every day. There's the owner of the shop, the fabulous Bea Reasonable and the flamboyant boy-crazy gay waiter, Jamie. There's also the slimy creeper looking for some fun. And then there's Helen, a straight girl with a penchant for drama. The drama unfolds when Helen meets her bisexual boyfriend at The Cup for a date. Hilarity ensues when their date goes awry and a water fight breaks out. And it only gets funnier from there. The Cup becomes the place for awkward coming out stories, hook-ups in the bathroom, and vampire meetings. The drama culminates when Helen enters the coffee house again to take down the man who stole her man from her. 


"AWAKE IN THE WOODS" Horror / Found footage Released world wide by Shami Media Group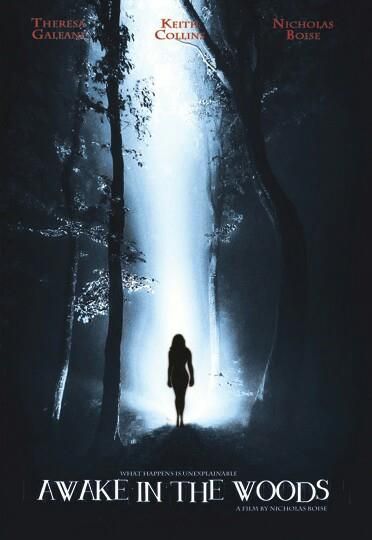 The Woods in Marion N.Y. have a past. Hunters report unusual activity, hikers describe chilling experiences , parents warn their children to avoid the woods, and the lucky few who survive the woods alone have all gone insane. When a young girl does not heed her parents warning, she goes missing in the woods. Three friends decide to document their search for the truth. What they witness can't be explained. In the end only one is left wandering Awake In The Woods!


"GRAVEDIGGER" Horror Released world wide by Shami Media Group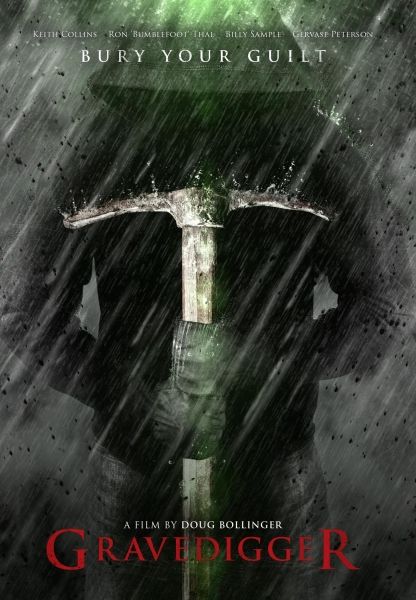 Steve Borden a brilliant, young criminal defense attorney. As junior partner in a local, high end law firm, he makes his living defending the indefensible. When a case gone horribly wrong haunts him, Borden's conscience begins to send him into a guilt-ridden spiral. Police Chief George Orkin is the town's top cop. With more bodies turning up buried, District Attorney Mike Ruble suspects Orkin's ties to crime boss Charles Muzzatti may be the answer to the case. Now, Orkin must deal with his own eroding sense of integrity to keep both sides of the law off his back. As paranoia rises and Borden, Orkin, Ruble & Muzzatti try to pin the murders on each other, could another, more sinister force be hunting them? Codes, morals and misguided views of justice collide when the law, the mob and the Gravedigger face off in a bloody battle that will darken the survivor's souls forever. But will burying the guilty, bury the Gravedigger's own guilt? 


"STUCK IN THE MIDDLE" Comedy Released world wide by R-Squared Films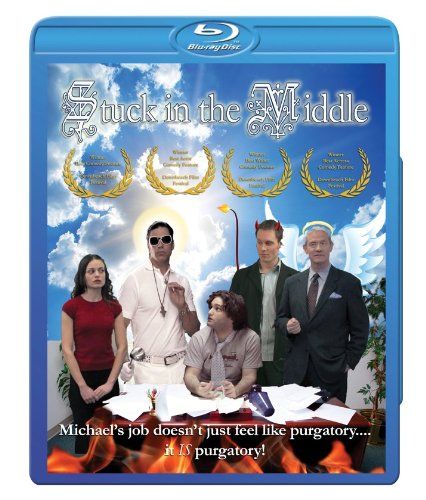 A mail room slacker accidentally kills himself in a bizarre experiment and finds himself sentenced to Purgatory. Working in the mail room. There, he falls for his beautiful manager and to win her heart he must stop a greedy real estate mogul for selling Purgatory and sending everyone to Hell." Stuck In The Middle" a theological slacker comedy about life...After life.


"SNAPSHOT" Drama Released world wide by Fabrication Films


Thomas Grady (Zach McGowan), former paparazzi, inadvertently captures a scandalous, revealing shot of one of the world's most prominent and beloved figures - the First Lady (Joyce DeWitt). What ensues is a terrific conflict of morals, love and money, while examining the fine line between an individual's right to privacy and the public's right to know. SNAPSHOT draws a parallel between the damage that can be inflicted by shooting someone with a camera instead of a gun. Possession of this photo forces Thomas to deal with ethical struggles and to confront the love of his life (Angela Gots), his brother (David Chokachi) and his father (Robert Loggia) as this photo puts the true nature of their relationships to a test, while an underlying life threatening danger exists, with an ending you would not expect. How far would you go to protect your privacy? 



"REUNION 108" Comedy Released by Carms Productions

Two generations of professional baseball players return for a reunion game at one of their minor league stops en route to the big leagues. Unbeknownst to them, the owner of the club, on his way to a month of rustic living in the high Asian elevations, and desiring a connection to home, arranges an inducement to get the players to reveal novel anecdotes from their past 'on and off the field' baseball lives. The only apparent commonality between the two groups is their success on the ball field, each team providing the locals with the only two minor league championships for the small town nestled in the valley of the Allegheny Mountains. 



"THE LIFE ZONE" Thriller Theatrical release by Viva Video - Released world wide by Screen Media Films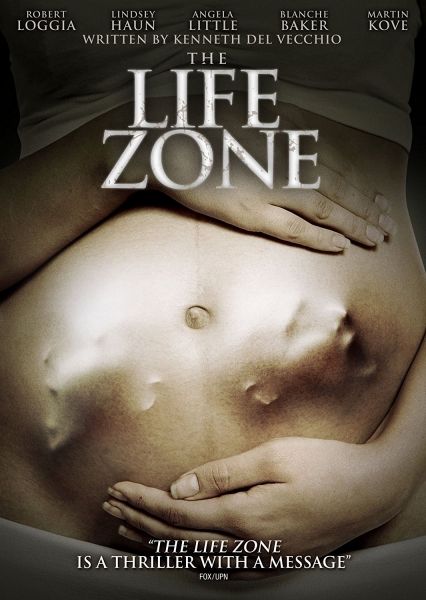 Kidnapped by a mysterious figure, three women find themselves trapped in an abandoned hospital.

 
"BIDENTITY CRISIS" Comedy - Short Film Released by Matiolli Prodctions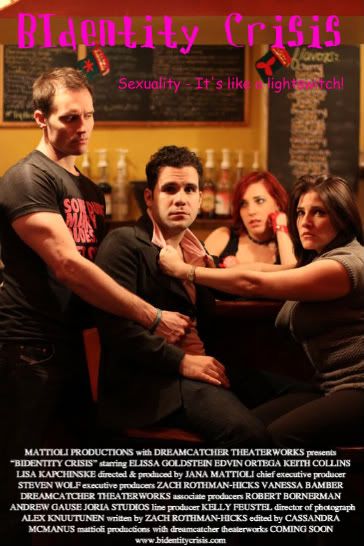 Phil says he is bisexual but his girlfriend Helen and the flamboyant waiter think otherwise.


"ECHELON 8" Action / Drama Released world wide by Screen Media Ventures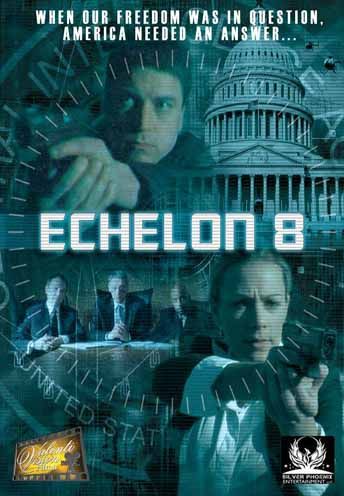 A secret government agency called Echelon 3 tries to prevent the 9/11 attacks. After failing to do so because of outside agency interference and illegal methods of investigation, the team is disbanded in order to avoid embarrassment for the CIA. Eight years later, the "Keepers" of the United States approve a domestic charter for the newly formed Echelon 8 team in order to prevent another nationwide tragedy.



 "THE GREAT FIGHT" Action / Drama Released world wide by Moving Pictures Film and Television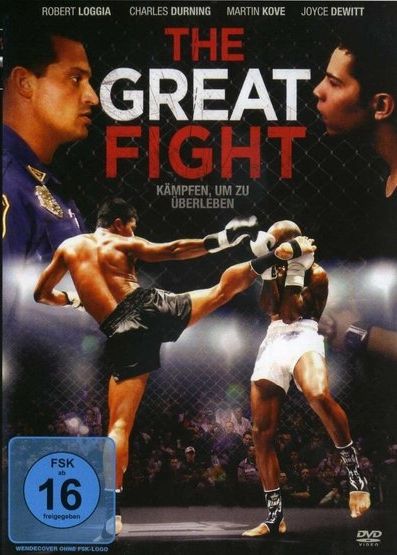 The rare story of an autistic sauvant, whose prodigious skill is fighting - and maybe more.



"LITTLE BIG BOY"" Comedy / Horror / Documentary Released world wide by Apotheosis Film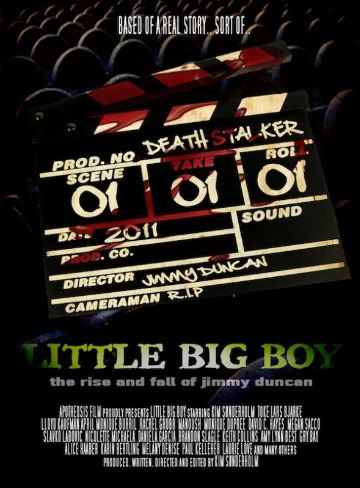 Jimmy Duncan is a film director working on his fourth film but things are not exactly going as planned.



AVANTGARDE" Horror / Thriller Released International by Laser Paradise Films


A High Society darling & world famous fashion designer Donna Sciavelli knows no boundaries when it comes to new ways of extending her own fame through pleasing her spoiled clients with new "groundbreaking shows, ideas and creations" & New York's high society follows her blindly-not willing or not capable of realizing the true extent of Donna's self staging frenzy. -



"AN AFFIRMATIVE ACT" Drama Released world wide by Take 2 Releasing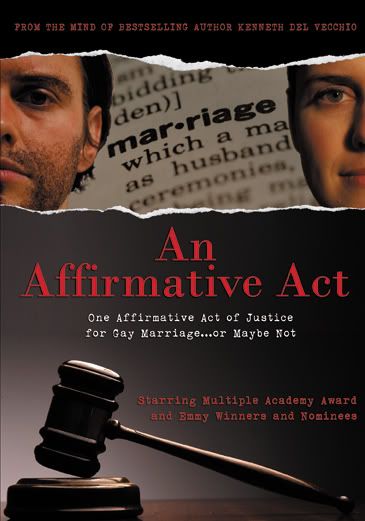 One affirmative act - of justice, or maybe not.

 
"FAKE" Crime / Mystery / Thriller Released world wide by Summer Hill Films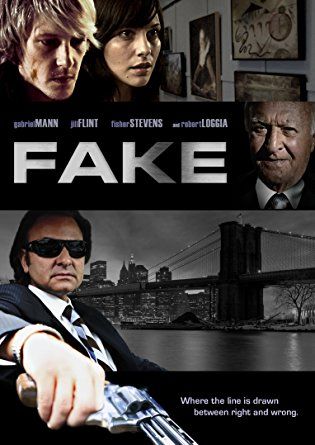 Daniel Jakor is one of the most prolific and successful artists the world has never heard of. Struggling to sell his own art, he soon finds his true genius lies not in the creation of his own work but in the forgery of the great masters that have come before him

 
 O.B.A.M NUDE! Drama / History Released world wide by Screen Media Films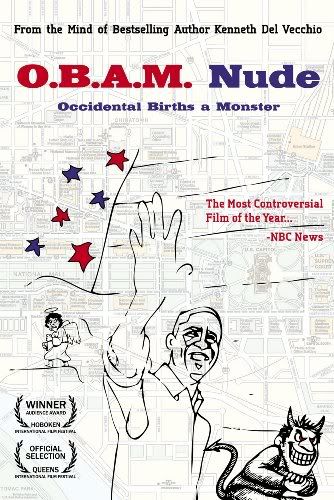 At Occidental College in 1981, a loner snorts cocaine and smokes marijuana, secretly hoping to one day become someone important. His dream - and much more - comes true when Satan appears, promising the world. There is one caveat, though, as a deal with the Devil requires consideration. In this case, not just the delivery of the young man's soul, but millions more... With an agreement procured, Satan and his new protégé plot, plan and scheme a long term agenda that ultimately ends with the United States presidency, transforming the Earth's greatest democracy into a communist fiefdom, ruled by a ruthless dictator.
 

 "A FIGHT FOR SURVIVAL" Drama / Thriller Released by MM Mayhem Films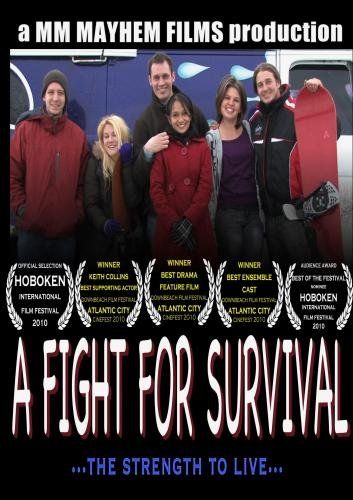 Six friends set out on a road trip expecting fun and adventure. The friends learn more about each other and their relationships then anyone could have expected. What happens next changes their lives forever. After only a few days on the road from New York to Alaska the group hits a patch of rough ice only to find themselves in a horrific car accident leaving the group to deal with loss and madness. The group is tested to their limits and left fighting for survival..



 "Psycho Path: Mania" Horror Released world wide by Shami Media Group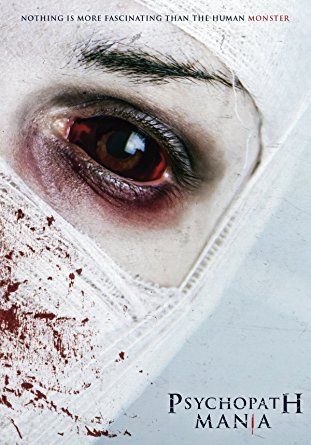 The Banewood Asylum houses the mentally ill who have become victims of unethical procedures and mad doctors. Patients have disappeared or been found dead under suspicious circumstances. Young women seem to be the victims most often of a medical staff who's methods hearken to the dark days of psychiatric treatments. The doctors like to use Psycho-Surgery to remove parts of their brains to quell the patients violent tendencies, at times turning them into little more than zombies, that become more violent than ever. -


"BALL BOY" Comedy - Short Film Released by Not So Real Entertainment



London Bell shames his family name when he gets banned as a ball boy from baseball. With nowhere to turn, London tries his hand at the WTF, Women's Tennis Federation, in the hopes of salvaging a career as a ball boy, albeit in a sport he knows nothing about.



"THE NEXT DEATHWISH: A DAUGHTERS REVENGE" Action / Thriller Released world wide by DigiDreams Studios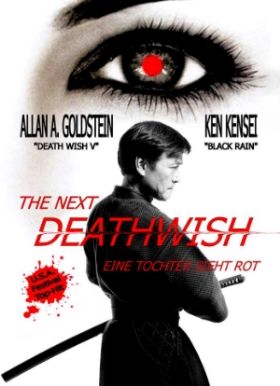 NON COMPOS MENTIS Suspense / Drama Released by DGW FILMS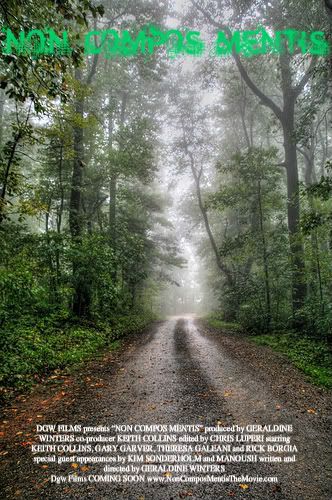 A psychological journey into the mind of sexual addiction, love, identity and insanity. A young couple who have it all, a missing person, a psychiatrist playing cat and mouse with a detective seeking clues. All in the rich subtext of psychological illusion.



"NOT ANOTHER REALITY SHOW" Comedy - TV PILOT On The Rocks Productions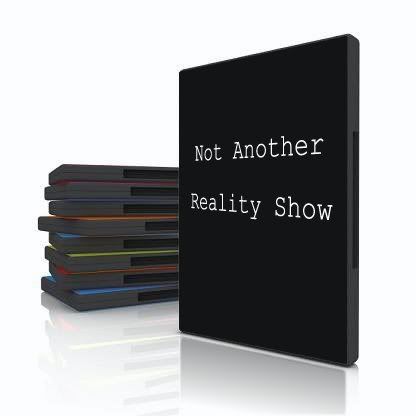 A young New York City filmmaker, who feels unfulfilled as director of the late night cooking reality show "Got Munchies?", documents the daily lives of her co-workers and herself in their actual daily lives. The director believes that she can reveal the truth about reality television by producing her own reality show about "Got Munchies?". 


"THE INFERNAL ROOM" Horror Released by Tribal Council Entertainment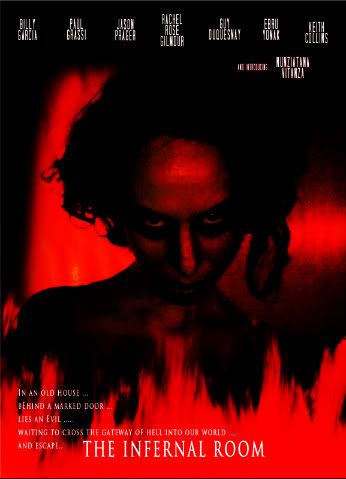 In an old house, behind a marked door, lies an Evil waiting to cross the gateway of hell into our world and escape The Infernal Room.



"CANDY'S ROOM" Mystery Released by DGW Films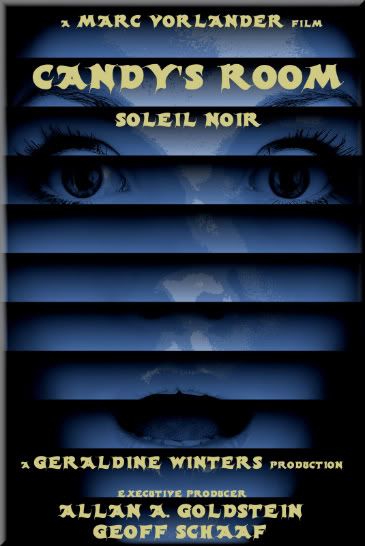 THREE CHRIS'S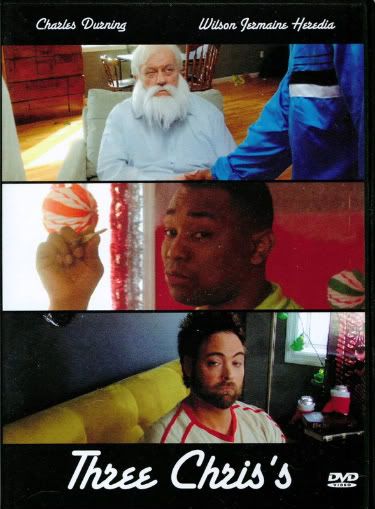 A film about Jesus, Santa Claus and a guy named Chris, all living together.



"THE GENTLEMAN" Comedy - Short Film Released by Starline Pictures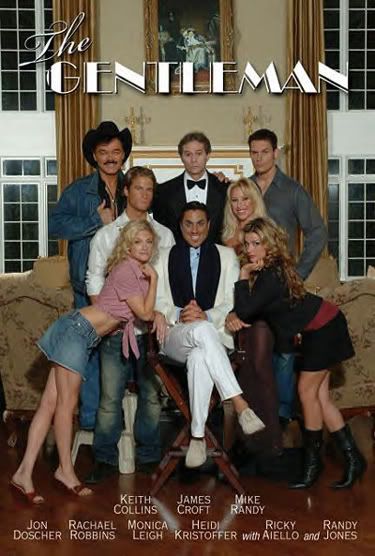 Eccentric Hollywood director Rande Richardson has it made: he's prosperous, successful, and famous, with a stunning wife and a multi-million dollar mansion. The posh and glamorous Ava Garrison is signed on to star in his next film, and Rande is on the brink of achieving his life long goal - an Oscar. But Rande feels threatened when young playboy actor Dane Masterson steps into his territory. Rande's success is endangered by his jealousy and inability to make decisions on his own. The superficial Hollywood life that Rande has built for himself proves to be fleeting, and Rande must come to terms with who and what really matters ----



"THE PILES PROJECT" Documentary Released by Coleman's Home Productions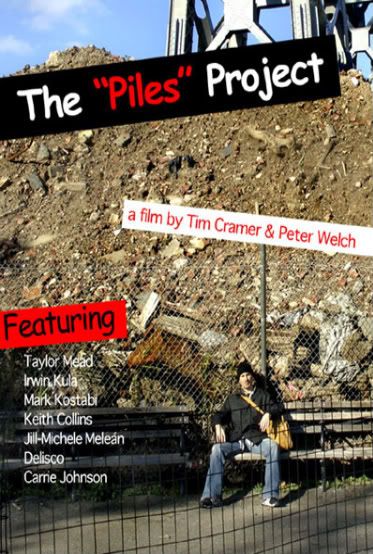 If a cluttered desk represents a cluttered mind, then what does an empty desk represent?



*For More Info Please visit Keith On,